In the quiet towns of Cave Creek and Carefree, Arizona, where the beauty of the desert blends with peaceful living, the problems of hoarding disorder can sometimes go unnoticed. It can be hard for people who hoard to find a way to get rid of their stuff and get their lives back. This is why Around Town Junk Removal is the best choice for cleaning out hoarders. Locally owned and operated, insured, and backed by more than 250 five-star Google reviews, they are the best chance for compassionate, experienced, and effective hoarder cleanout services in Cave Creek and Carefree.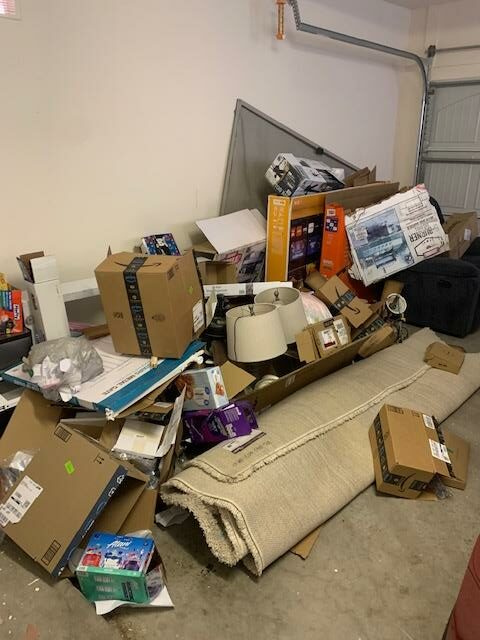 Cave Creek and Carefree's Secret Struggles
Cave Creek and Carefree are known for their peaceful scenery, artistic charm, and the ease of living in the desert. They are both in the beautiful Sonoran Desert. Even so, people and their families can be affected quietly by the problems that come with collecting.
How Complicated Hoarding Disorder Can Be
Hoarding disorder is a mental health condition with many different symptoms. It involves buying too many things, not being able to get rid of them, and accumulating so much clutter that living areas become impossible to manage. It can lead to serious problems, such as:
– Health and safety risks: Hoarding can lead to dirty places, fire dangers, and a higher chance of falling.
– Social Isolation: People with hoarding disorder may stop talking to other people, which can make them feel lonely and put a strain on their relationships.
– Loss of Function: Homes with too much stuff can lose their function, making it hard to cook, shower, or sleep.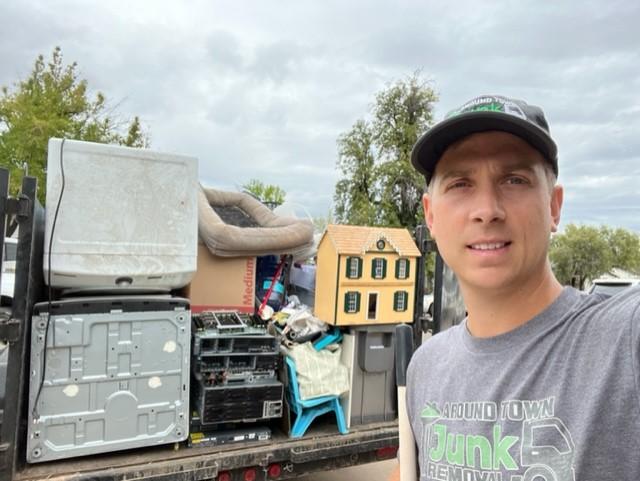 Legal and financial problems: Hoarding can lead to eviction, court fights, and money problems.
Hoarding problem is more complicated than just having a lot of stuff. It involves deep-seated emotional and psychological factors.
Around Town Junk Removal: Experts at Cleaning Out Hoarders
Around Town Junk Removal is the best company in Cave Creek and Carefree, Arizona, for cleaning up after people who have too much stuff. As a company that is owned and run in the area, they have a deep knowledge of the specific needs of the area. Their caring approach, years of experience, and dedication to safe and responsible cleanouts make them the best choice for people and families dealing with hoarding disorder. Here's why they're the best in the business:
1. Approach with compassion
Around Town Junk Removal knows that hoarding disorder isn't just about getting rid of clutter; it's also about dealing with the mental and psychological issues that are behind it. Their team cleans out hoarders with understanding and care, making a supportive environment that reduces stress during an emotionally hard time.
2. Having a lot of experience
With years of experience serving Cave Creek, Carefree, and the local areas, Around Town Junk Removal has seen a wide range of hoarding cleanouts, each with its own unique set of circumstances. Their team has all the tools they need to handle hoarding cases with respect and skill.
3. Services that cover everything
Around Town Junk Removal has a number of services that are designed to help hoarders clean out their homes:
– Initial Assessment: They start by doing a full evaluation of the hoarding situation and working closely with the client to come up with a plan for cleaning up.
Sorting and packing: Their experienced team helps sort through things and decide what to keep, give away, recycle, or throw away. They carefully pack things so that they can be moved safely.
– Removing garbage: After a cleanout in Cave Creek and Carefree, AZ, there is often a lot of trash and garbage to get rid of. Around Town Junk Removal makes sure that all the trash is taken away quickly and safely.
– Eco-Friendly Disposal: They put recycling and reducing the effect on the environment at the top of their list when it comes to waste disposal.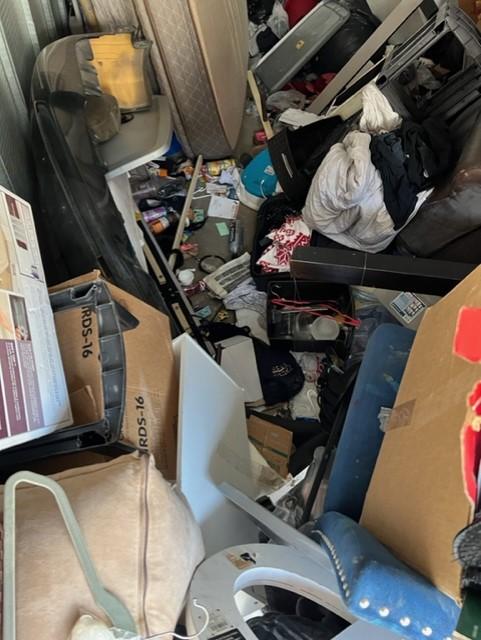 4. Solutions that save money
Dealing with hoarding disorder can be hard on your wallet and your emotions. Around Town Junk Removal has reasonable prices and works quickly, saving customers money and giving them a cost-effective way to clean-out hoarder homes in Cave Creek, AZ.
5. Ease of use and dependability
One of the best things about working with Around Town Junk Removal is that they make things easy. Hoarder clean outs in Cave Creek AZ can be scheduled at the client's ease, which lets them focus on their emotional needs during a hard time. The team shows up on time, making sure that everything goes smoothly.
6. Knowledge of the area
As a local business, Around Town Junk Removal knows a lot about Cave Creek and Carefree, including the laws and rules that apply there. They make sure that the projects they do to clean up hoarders follow local laws and rules, which gives their customers peace of mind.
How it Works
When you hire Around Town Junk Removal to clean out a hoarder in Cave Creek or Carefree, the process is simple:
1. Get in touch with them. Talk to their caring team and tell them about your hoarder cleanout needs, such as the size of the property and the size of the job.
2. Initial Assessment: They will do an initial assessment to find out what kind of hoarding you have, how bad it is, and what your goals and desires are.
3. Customized Plan: Around Town Junk Removal works closely with you based on the assessment.