Getting started:
As we get older, assisted living and senior centers become places where our loved ones can find warmth and care. But when a senior dies or moves to a new care plan, it can be hard for both their family and the staff at the facility to get rid of their things. In Phoenix and Scottsdale, Arizona, Around Town Junk Removal stands out as the best option. In this blog, we'll talk about how Around Town Junk Removal is the best company to help take furniture and other items from these places because of how sensitive and fast they are.
Understanding the Different Needs of Senior Facilities and Assisted Living:
Compassion and respect: Seniors deserve to be treated with the greatest care and respect in all parts of their lives, including how their things are handled. Around Town Junk Removal knows how important this is and treats every cleanout with care and respect for the people and their families who live there.
Efficiency and Speed: Time is often of the essence in these places. Rooms need to be set up quickly for new residents. Around Town Junk Removal specializes in quick cleanouts that cause as little trouble as possible for business operations.
Why the best choice is Around Town Junk Removal:
Local knowledge in Phoenix and Scottsdale: Around Town Junk Removal's understanding of the area is very helpful. They know how assisted living and senior facilities in Phoenix and Scottsdale work and what they need, so the process goes smoothly.
Sensitivity to Emotional Needs: It can be hard on the heart to get rid of the things of a loved one who has died. The people who work for Around Town Junk Removal are trained to handle these situations with compassion and care, giving families and facility staff the help they need.
Customized Services: Every cleanout is different, so Around Town Junk Removal adapts its services to meet the needs of each case. They have the skills to clean up anything, from a single room to a whole building.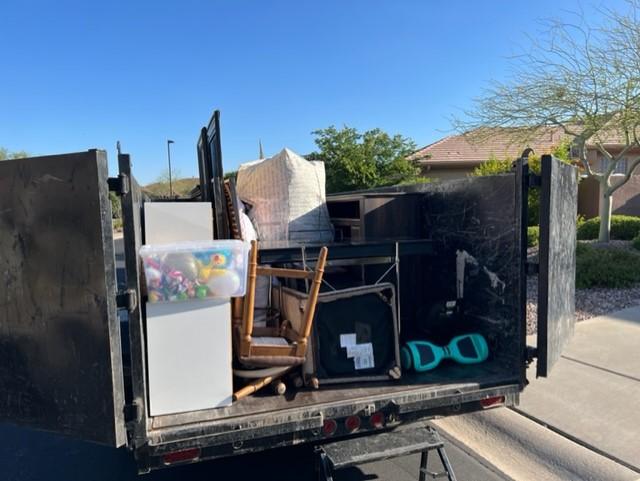 The Process of Cleaning:
Assessment and Planning: The process starts with a detailed plan and a full evaluation of the space. Around Town Junk Removal works closely with both the facility workers and the families to make sure everything is done the way they want.
Sorting and Donating: Items are carefully sorted to find things that can be given to local nonprofits or groups. Many adults and their families share this commitment to protecting the environment.
Professional Packing and Removing: The team at Around Town Junk Removal has all the tools they need to safely pack and remove furniture, personal things, and appliances. They make sure everything is done carefully and with attention to detail.
Eco-Friendly Disposal: Items that can't be donated are thrown away in a responsible way, with an emphasis on recycling and other practices that are good for the earth.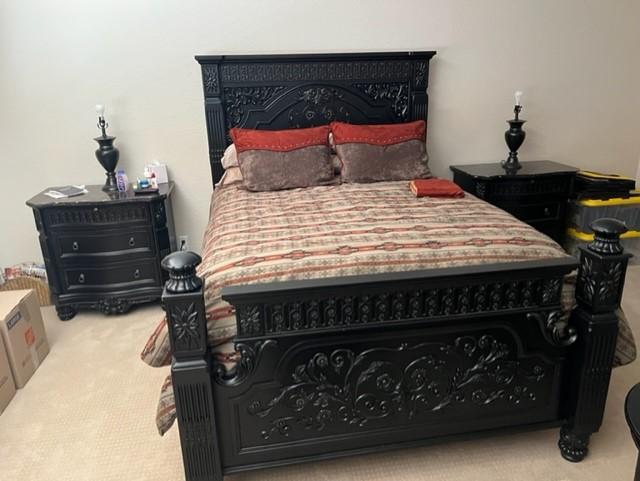 Families and facility staff can rest easy:
Reduced Stress: During these changes, families and facility staff often have a lot to do. By giving the cleanout to Around Town Junk Removal, they can focus on other important things while the logistics are handled by pros.
Efficiency in Facility Turnover: In assisted living facilities, rooms must be cleaned quickly so they can be ready for new residents. Because of how well Around Town Junk Removal works, this transfer goes as smoothly as possible.
In the end:
Around Town Junk Removal is more than just a junk removal business. It works with assisted living and senior facilities in Phoenix and Scottsdale, Arizona, to help them be more efficient and kind. Their knowledge of the area, sensitivity, and ability to tailor their services make them the best choice for adults and their families who need to clean out an apartment or room with care and respect.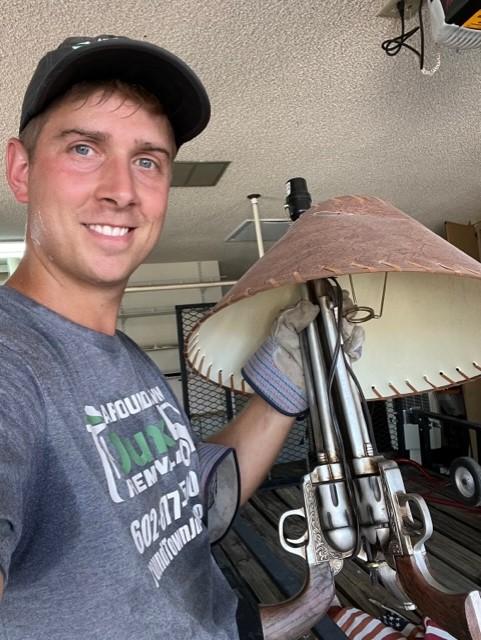 Do Something:
Contact Around Town Junk Removal today if you need cleanout services for an assisted living or senior home in Phoenix or Scottsdale that are kind and quick. Let them clean up with care and skill, so that people and their families can move in without any problems. You can count on Around Town Junk Removal to be your partner and give you the best help during these hard times.