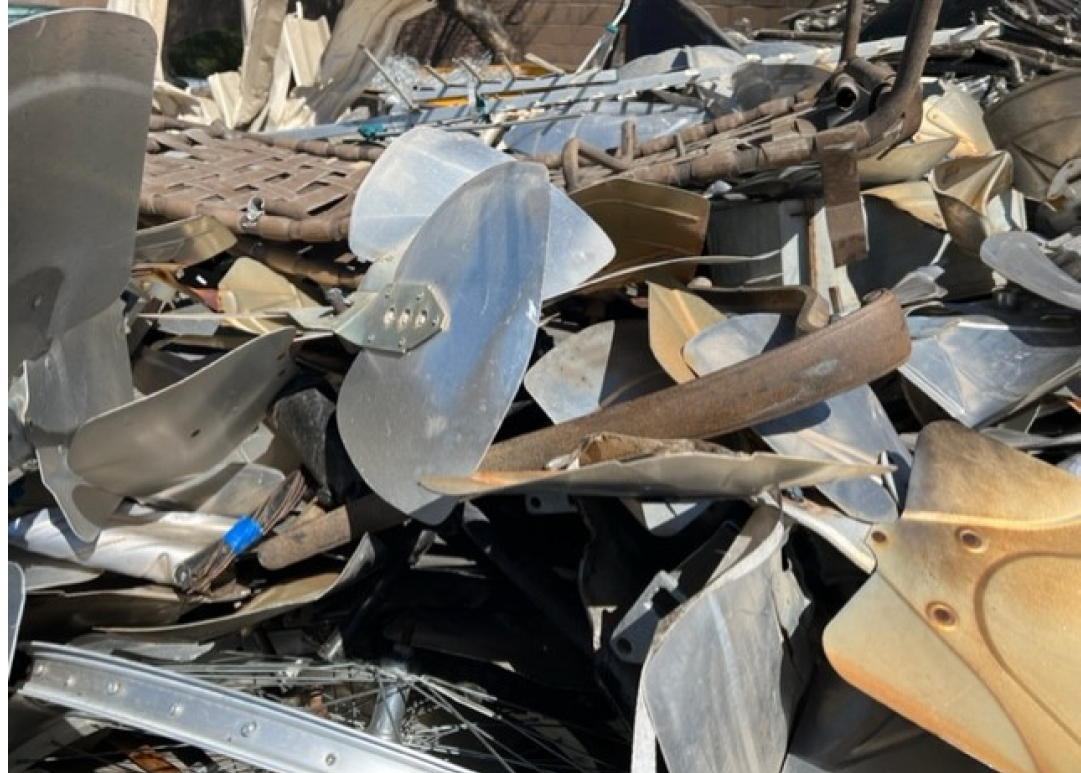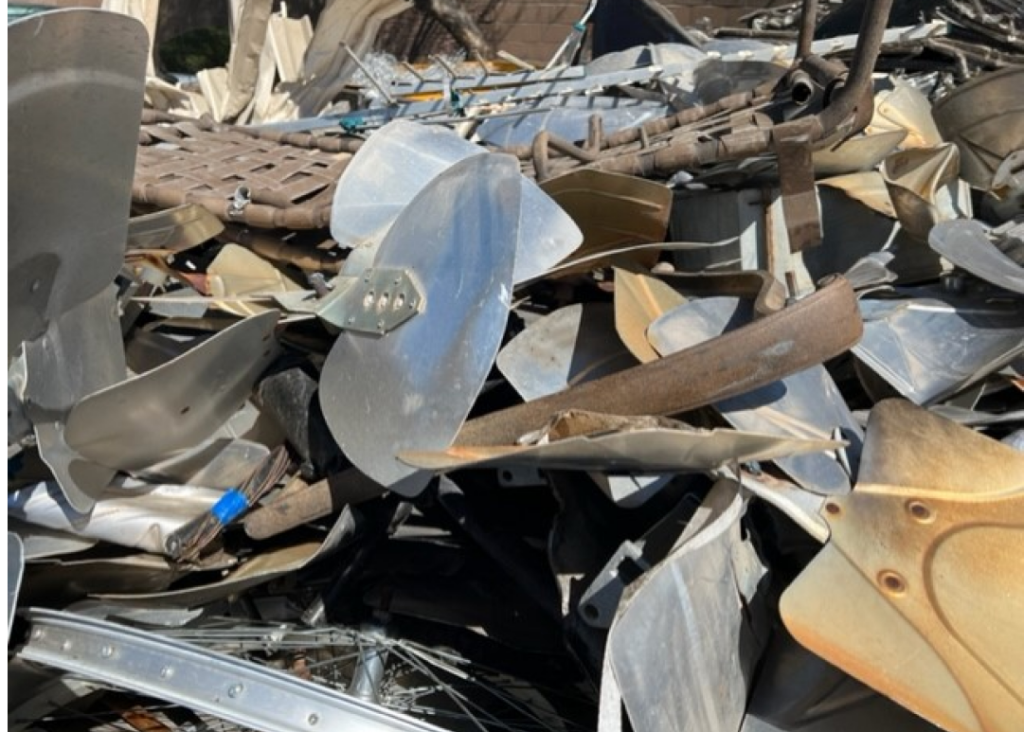 Introduction:
Recycling is one of the most important things people can do to live in a healthy
way and take care of their trash in a responsible way. It saves natural resources
and lessens the damage that throwing trash away does to the earth. Phoenix,
Arizona's RZR Recycling is a great example of a company that cares about this
cause. Together with Around Town Junk Removal, RZR Recycling is a leader in the
Phoenix area when it comes to recycling equipment and different metals. In this
blog, we'll talk about the wide range of services that RZR Recycling offers, with a
focus on how good they are at recycling air conditioners.
Why RZR Recycling?
The goal of RZR Recycling is simple: to always go above and beyond what
customers expect by giving them better recycling options. RZR Recycling goes
above and beyond when it comes to HVAC, manufacturing, and recycling services.
Their professional team is dedicated to giving service that goes above and beyond
what customers expect. They do this by using cutting-edge technologies, highly
trained staff, and a strong infrastructure.
Their commitment to choosing smart, hardworking people shows how serious
they are about being the best. RZR Recycling works hard to provide recycling
options that are better than expected and add real value.
RZR Recycling's Location and Contact Information:
Phone: 623-869-0021 Email: [email protected] Address: 22380 N. 20th Ave.,
Phoenix, AZ 85027
Services for recycling:
RZR Recycling has a lot of different services to meet the wants of both businesses
and individuals. Their staff is educated and hardworking, and they have the tools
to help with metallurgical analysis, the right way to handle and store scrap metal.
Here are some of the main things they do:
Services for the public: RZR Recycling is your one-stop shop for scrap metal. They
buy both magnetic (ferrous) and non-magnetic (non-ferrous) scrap metals, which
makes it easy for people and companies to recycle a wide range of materials.
Copper recycling: Copper is a very expensive material, and RZR Recycling pays fair
prices for it. They will take different kinds of copper, like wires, tubes, and pipes.
Ferrous metals: which contain iron, are magnetic and include things like non-
Freon appliances, bushing blades, rebar, sheet iron, steel chips, cast iron, motor
blocks, and steel chips.
Recycling of non-ferrous metals: Aluminum, copper, brass, lead, stainless steel,
and other metals that are not metallic are all non-ferrous metals. RZR Recycling
takes a wide range of metals that are not made of iron.
Aluminum: is one of the most recycled materials. RZR Recycling takes solid
aluminum, cans, shavings, and other forms of aluminum.
Steel recycling: Steel is a sought-after object for recycling because it is strong and
cheap. RZR Recycling takes sheet steel, steel that has been prepared and steel
that has not been prepared, engine blocks, cast iron blades, and more.
Brass Recycling: Brass, a copper-zinc alloy, is another item that RZR Recycling
accepts. This includes fittings, instruments, yellow brass, red brass, and brass
plumbing.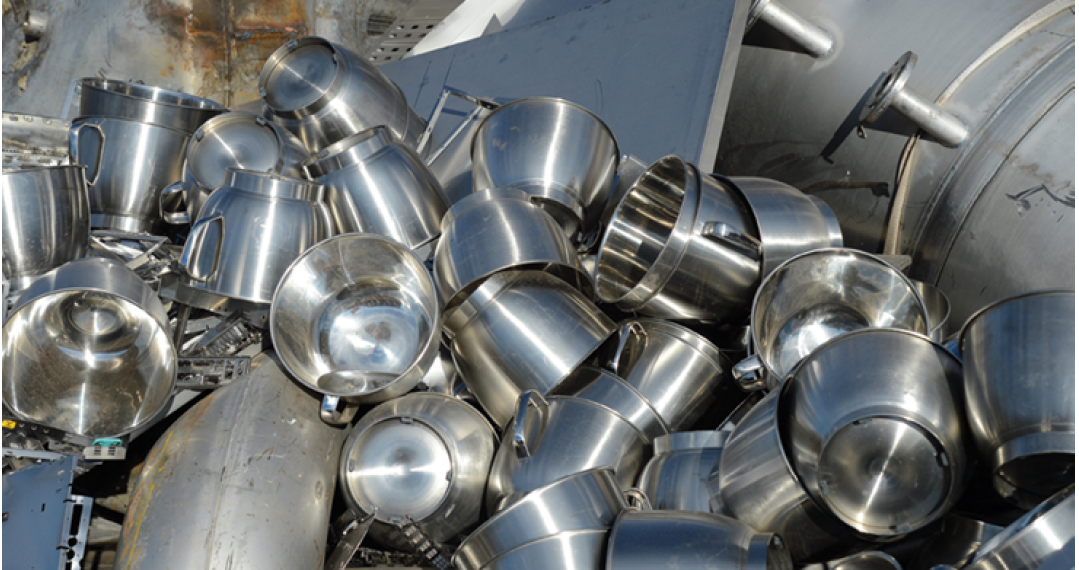 HVAC Services for Businesses: RZR Recycling has special services for businesses,
like taking away and recovering HVAC units. Their reps help set up the crane if
needed, rig it, and take the unit away on-site. They also offer services to clean up
trash, making sure that companies can focus on what they do best in a clean
space.
Pickup choices: RZR Recycling has a variety of pickup choices for industrial clients,
so they can pick up one item at a job site or a lot of items from your shop. At the
time of pickup, payment can be discreetly arranged.
Yardside Service: RZR Recycling has a handy yard in Phoenix for people who want
to bring in their own units or scrap materials. They buy radiators, fans, electric
motors, steel, and other metals and pay right away or when they are asked to.
Same-Day Pickup and Site Cleanup: RZR Recycling is proud of its prompt service,
which includes same-day pickups, site cleanup, industrial trucks, full insurance
coverage, and professional service as requested by their clients.
Questions People Usually Ask
RZR Recycling answers common questions from customers to make the recycling
process go more smoothly:
Location: 22380 N 20th Ave, Phoenix, AZ 85027. It's off Williams Road, between
Pinnacle Peak and Deer Valley roads, just one street west of 19th Ave.
Hours of operation: According to the most up-to-date information, RZR Recycling
is open from 8:00 AM to 3:00 PM during the week and from 8:00 AM to 12:00 PM
on Saturdays. They don't work on Sunday. Calling 623-869-0021 ahead of time is a
good idea because hours may change based on the season.
Appliances: RZR Recycling buys most appliances, excluding microwaves. They do
recycle fridges, and they don't pay for them.
Materials Bought: Steel, aluminum, copper, brass, stainless steel, and lead acid
batteries are some of the metals that RZR Recycling accepts. This list isn't
complete, so if you have questions about certain items, feel free to get in touch.
Materials Not Bought: The company does not buy hazardous waste like paint cans
with wet paint, barrels with flammable liquids, motors with oil or gas, gas tanks,
propane tanks, sealed cylinders, microwaves, chain link fencing, steel wire, CRT
screens, or flat screens.
Going to RZR Recycling's Facility
People are allowed to visit the RZR Recycling facility, where materials are graded,
sorted, and paid for according to state law. Visitors should bring their
identification. The company uses state-approved scales and high-tech computer
systems called Nexus to make sure that grading and weight measurements are
correct. There are forklifts to help with lifting, and you can be paid with cash or a
check, whichever you prefer in accordance with local and state laws.
Conclusion:
RZR Recycling is a leader in sustainability in Phoenix, Arizona, because it strives to
go above and beyond what customers expect and offers the best recycling
options. Their wide range of services, which includes public scrap services,
business HVAC services, and practices that are good for the environment, shows
how much they care about recycling the right way.
RZR Recycling is making a big difference in Phoenix's recycling scene by
working with companies like Around Town Junk Removal. Around Town Junk
Removal can help customers by transporting recyclables to RZR Recycling's
facility. By recycling appliances, different types of metals, and air conditioning
units, they help make the future greener and more sustainable, and they make
sure that valuable resources aren't lost.
RZR Recycling is the place to go for anyone in the Phoenix area who wants to get
rid of scrap metals or old appliances in a responsible way. They offer great
service, fair prices, and eco-friendly practices that make a difference in the
community.