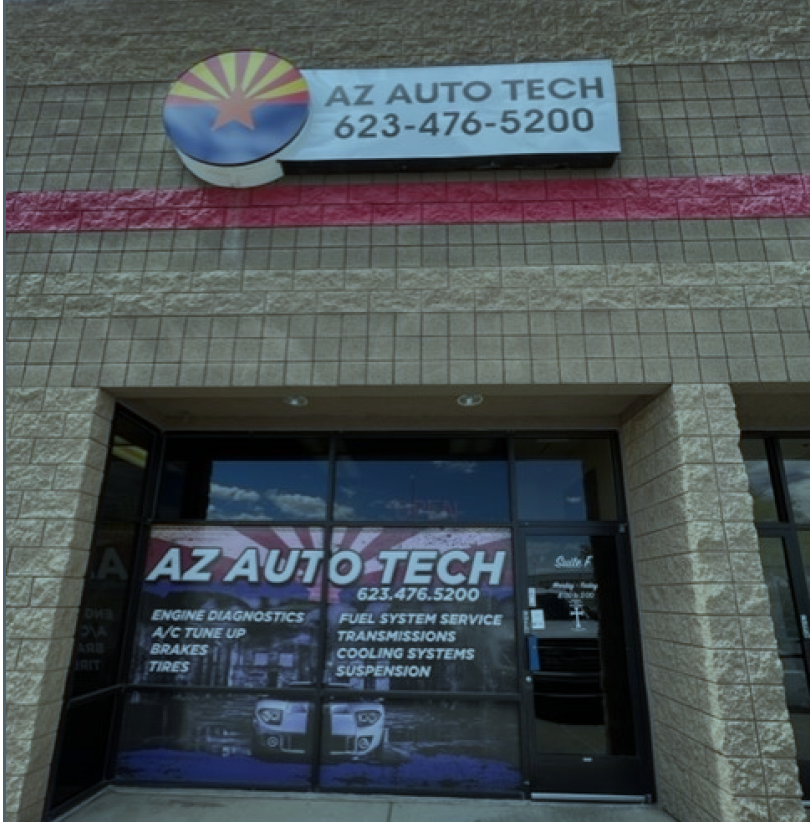 AZ Auto Tech LLC is a family-run auto repair shop in the heart of North Phoenix
that has been a part of the community for over 28 years. This local gem has
gained a reputation that speaks for itself by always giving great customer service
and high-quality auto repair and maintenance. Around Town Junk Removal is
happy to rely on the skilled mechanics at AZ Auto Tech to keep our work trucks
running well. In this blog, we'll learn more about AZ Auto Tech and the great
services they provide.
A Tradition of Excellence Owned by a Family:
AZ Auto Tech isn't like most car repair shops. It's run by a family, and this is where
their story starts. With more than 28 years of experience in the automotive
industry, they bring a level of skill and commitment that's hard to beat. They
stand out because they are proud of their work and want to help the people in
their area.
Meet the Expert:
Behind the scenes at AZ Auto Tech, there is a team led by an ASE-certified master
technician. This expert has a lot of knowledge and experience, so you can be sure
that your car is in good hands when they work on it. When it comes to your car,
you can trust the expert at AZ Auto Tech to give you the best.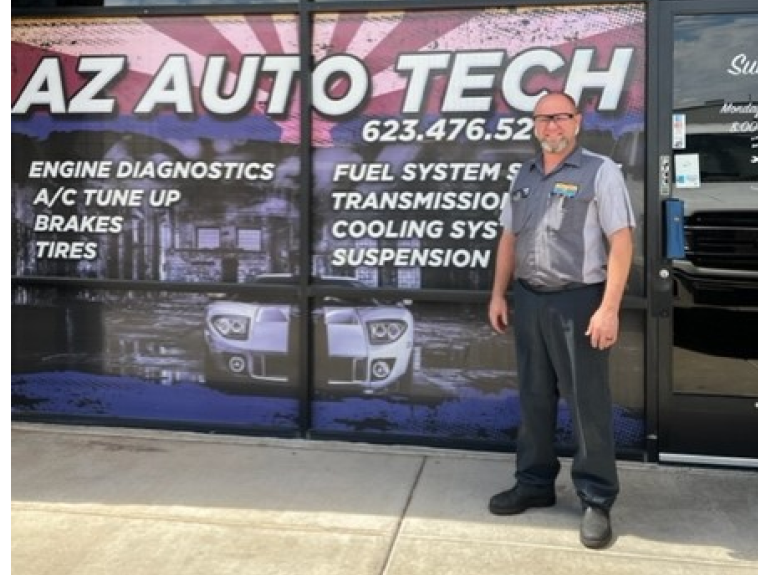 A Comprehensive Range of Services:
AZ Auto Tech knows that your car is an important part of your life, whether you
use it to get to work every day or for special events. They offer a wide range of
services that cover all your automotive needs to keep your car working well:
Oil Change: Regular oil changes are important for the health of your engine,
and AZ Auto Tech makes sure that this important work is done right.
Rotating the tires: Keeping your tires in good shape is important for safety and
durability. They rotate your tires with skill to make sure they wear evenly.
Flush the cooling system. Overheating can cause a lot of damage. AZ Auto Tech
cleans out your cooling system so that your engine stays cool and runs well.
A/C Service and Repair: During Arizona's hot weather, you need a working air
conditioner. They offer skilled service and repairs to keep your air conditioner
working.
Brakes: Safety is the most important thing, so AZ Auto Tech ensures your brakes are in top condition, offering both inspections and repairs.
Tune-up: Regular tune-ups make the engine run better and use less gas.
Check Engine Light Diagnosis: Don't ignore that irritating check engine light. AZ
Auto Tech's diagnostics pinpoint issues accurately.
Major and Minor Engine Repair: Their expert can handle everything from small
changes to major overhauls.
Major and Minor Transmission Repair: There are many things that can go
wrong with a transmission. AZ Auto Tech knows how to fix both major and minor
repairs.
Easy to get to and in a good location:
When it comes to car repair, convenience is important, and AZ Auto Tech knows
this. They are easy to get to from North Phoenix because they are at 21242 N
Black Canyon Hwy, Suite F, Phoenix, AZ 85027 Auto Tech can meet your needs
whether you want to make an appointment or just walk in.
Conclusion:
AZ Auto Tech LLC is more than just an auto repair shop; it is a valued partner for
vehicle owners in North Phoenix and beyond. Their dedication to good customer
service, great work, and a wide range of services makes them the best place to go for all of your automotive needs. Around Town Junk Removal is proud of the fact
that their skilled workers keep our work trucks in good shape. When it comes to
vehicle maintenance and repair, AZ Auto Tech is a shining example of a great
business.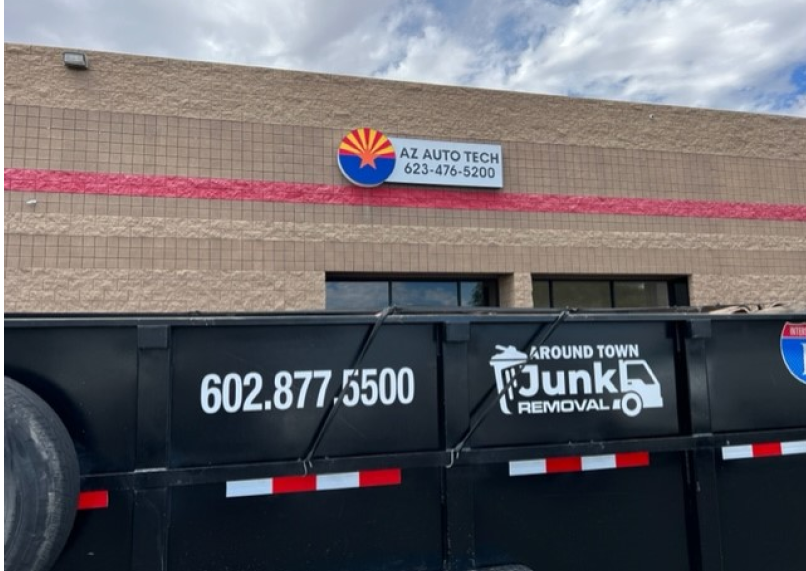 Do Something:
Call AZ Auto Tech at 623-476-5200 for all your car repair and servicing needs in
North Phoenix. Whether you need an oil change, an inspection of your brakes, or
a big engine repair, they can help. Visit their shop at 21242 N Black Canyon Hwy,
Suite F, Phoenix, AZ 85027 and see what a difference it makes to work with a
family-owned business that cares about the health of your vehicle.