Waste management is an important part of daily life in the busy Arizona towns of Scottsdale and Phoenix, where city life meets the beauty of the desert. But sometimes, even the best plans for getting rid of trash can go wrong. Imagine a situation where dumpsters are filled with trash and the company that is supposed to pick them up is nowhere to be seen. This is where Around Town Junk Removal shines as the best choice for trash overflow services in Scottsdale and Phoenix. They offer quick and effective solutions that keep the streets clean and businesses running smoothly.
Scottsdale and Phoenix are like oases in the city
The Valley of the Sun, which includes Scottsdale and Phoenix, is known for its lively city life, beautiful desert scenery, and thriving food scene. Businesses in these towns make trash every day, from fancy restaurants to busy offices. Effective trash management is not only a must, but also a key part of keeping the area looking nice and working well.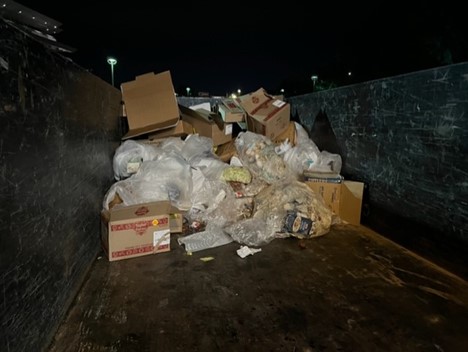 A Common Problem: A Full Dumpster
Dumpsters are the main way that companies in Scottsdale and Phoenix get rid of trash. But even with careful planning and scheduling, dumpsters can overflow, which can cause a number of problems, such as:
– Unsightly and unsanitary conditions: Overflowing dumpsters are an eyesore and can quickly become a breeding ground for bugs and smells, making the area unpleasant for residents and customers.
– Safety Risks: Stacks of trash can block walkways and put both workers and the public in danger.
– Disruption to business: When bins are too full, restaurants and other businesses can't run as smoothly, which can hurt the customer experience and possibly break health codes.
– Concerns for the environment: Too much trash can hurt the environment, and trash can end up in wild areas.
Around Town Junk Removal: Service Extraordinaire for Dumpster Overflow
Around Town Junk Removal stands out as the best company in Scottsdale and Phoenix, Arizona, that takes care of dumpsters that are too full. Because of how quickly they respond, how skilled they are, and how much they care about the environment, they are the best choice when trash starts to pile up. Why are they the best in their field?
1. A quick answer
When there's a dumpster overflow emergency, time is of the importance. Around Town Junk Removal knows how important your call is and gets back to you right away. They won't make you wait for days while the trash keeps getting bigger.
2. Having a lot of experience
Around Town Junk Removal has been helping people get rid of their trash in Scottsdale, Phoenix, and the surrounding areas for a long time, so they have seen all kinds of waste management problems. They have a lot of experience dealing with dumpsters that are full, so they are ready to handle even the most difficult scenarios.
3. Services that cover everything
Around Town Junk Removal has a variety of services to help when dumpsters are full:
– Getting rid of extra trash: Their experienced team gets rid of trash from bins that are too full, leaving the area clean and free of trash.
– Waste Compactor Cleanup: When a trash compactor is full and the dumpster company isn't available, like at the high-end Scottsdale restaurant described below, they step in to clean up the mess and make sure the restaurant can keep running smoothly.
– Site Cleanup: Their team can do more than just take out the trash. They can also do a full site cleanup to make sure the area is in perfect shape.
4. Disposal that is good for the environment
Around Town Junk Removal focuses on ways to get rid of trash that are good for the earth. They make sure that trash is thrown away in the right way, using recycling and other responsible methods whenever possible. Businesses and the environment both gain from this commitment to sustainability.
5. Solutions that save money
Taking care of bins that are full can be expensive and annoying. Around Town Junk Removal has fair prices and a simple process, which saves you money and doesn't disrupt your business too much.
6. Ease of use and dependability
One of the best things about working with Around Town Junk Removal is that they make things easy. They know that your time is valuable, so they work around your plan to make sure that your waste management needs are met quickly and reliably.
7. Knowledge of the area
Around Town Junk Removal is a local business, so it knows a lot about Scottsdale and Phoenix, including their rules and requirements. They make sure that their dumpster overflow services follow local laws and rules. This gives companies and people in the area peace of mind.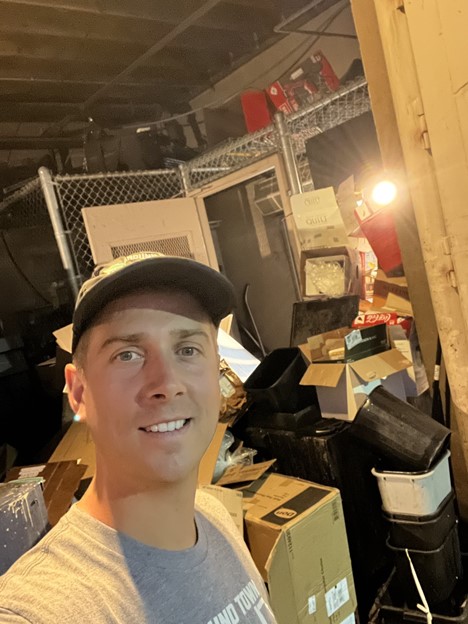 A Real-Life Example: Cleaning up a High-End Restaurant
Let's look at a real-life situation where Around Town Junk Removal saved the day. A high-end restaurant in the middle of Scottsdale was in trouble. Their trash bin was full, and the company that was supposed to pick up their trash couldn't do so until after the weekend. The restaurant called Around Town Junk Removal for help because they wanted to keep their good name and make sure their customers were happy.
When the restaurant called, Around Town Junk Removal came right away. When their experienced team got to the scene, they were ready to deal with the trash bin that was full. They got rid of the extra trash quickly and well, making sure that the restaurant could keep running smoothly. The restaurant is now clean and ready to serve customers.
How it Works
It's easy to get services for dumpster overflow from Around Town Junk Removal in Scottsdale and Phoenix:
1. Get in touch with them: If your dumpster is full, reach out to their expert team. Give more information about the problem and where you are.
2. Quick Response: Around Town Junk Removal answers your call quickly because they know how important it is.
3. Assessment and cleanup: When their team gets to the scene, they quickly examine the situation and get rid of any extra trash. They make sure the area is clean and clear of trash.
4. Waste is thrown away in a way that is good for the earth. Recycling and other eco-friendly methods are used whenever possible.
5. Cost-effective Solution: They offer reasonable prices for their services, which makes it easier for you to keep track of the costs of garbage management.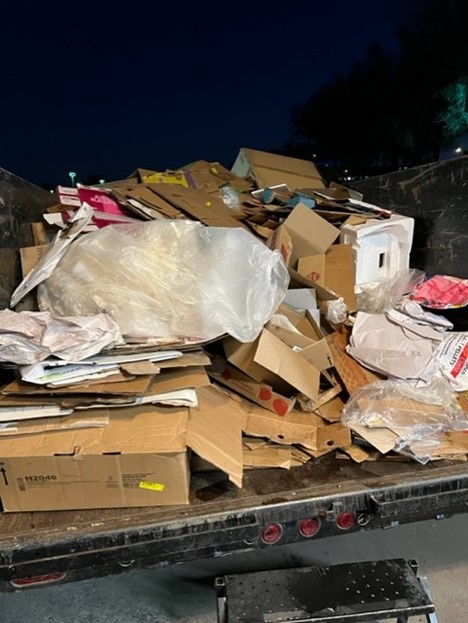 In the end,
Waste management is a daily task in the busy cities of Scottsdale and Phoenix, where city life and desert beauty meet. When overflowing dumpsters threaten to shut down companies and make things look bad and smell bad, Around Town Junk Removal is the light at the end of the tunnel. They are the best choice for dumpster overflow services because they respond quickly, are skilled, and care about the environment.
Don't let full trash stop your business from running or make the streets of your city less clean. Get in touch with Around Town Junk Removal right away to see what a difference a committed partner can make for dumpster overflow services. With their help, you can keep the city in the heart of the Valley of the Sun clean and full of life.
Call or text Around Town Junk Removal at 602-877-5500 or email them at [email protected]